News — Improve Your Wellbeing in 5 Simple Steps
It's always good to take a moment to reflect on what you'd like to change or do more of in your life, but making resolutions shouldn't just be restricted to January.
Here at Rams Walk, we've searched our stores to find you the best products to help you live more mindfully, which in turn, will improve your health and wellbeing throughout all of the year.
1. Exercise
If you're not a gym enthusiast, then there's plenty of great fitness activities that you can attempt in the comfort of your own home.
For just £159.99  you could start up your own mini home gym! Well, start it at least with this V-fit FMTC3 – Folding-Upright Magnetic Cycle from Robert Dyas. Turn the lights down and blast out the EDM to pretend you're at your own private spin class.
2. Get outside and go walking
Not only are there countless physical benefits to having a good walk, it's also sure to lift your mood and improve your mental health. Pick up a colourful, cosy Gillet to keep you warm and grab out an OS map to plan your next adventure.
Quilted Gillet – £110 – Crew Clothing Co
Haslemere & Petersfield, Midhurst & Selborne – OS Explorer Map – £8.99 – Waterstones

3. Eat more healthily
Going vegan, if even just for the month can seem a little challenging. But the health benefits and positive impact a plant-based diet can have on the environment are reasons alone to make a change. Thankfully, there is plenty of literature out there with top tips and guidance.
We love Bosh! How To Live Vegan £9.99 from WHSmith, which includes practical advice about what to eat, as well as where to find the right clothes and toiletries, and how to travel more sustainably.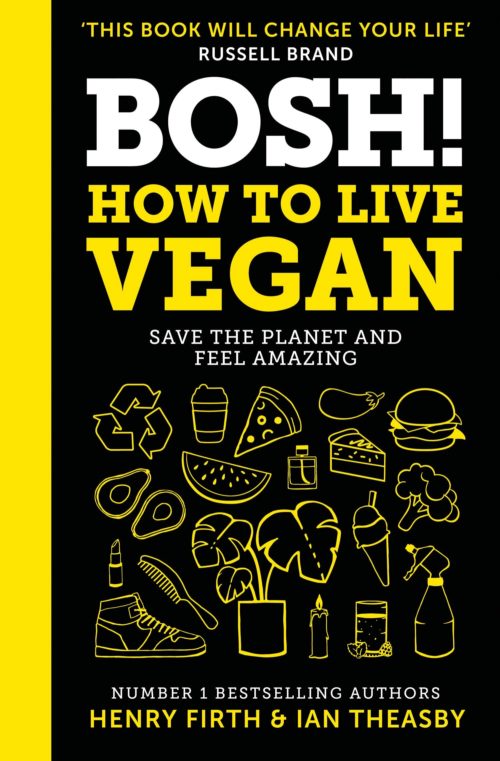 Waitrose has plenty of recipe inspiration, including ideas for every meal of the day. So get planning and write a list before you head to the shops. If you know you'll be too tired to make a meal from scratch by the mid-week hump, treat yourself to a ready-prepared nutritious meal from Cook and save yourself the hassle — as well as the washing up!
Vegan white frying-pan pizza recipe – Waitrose
[Image sourced from Waitrose]
Start your day off right with a vitamin-packed smoothie. Quick and easy to prepare, whilst getting your 5 a day off to a skipping start.
Salter Nutri-Pro blender – £34.99 – Robert Dyas
4. Make sure you get your vitamins
India, the Turmeric (Curcuma longa) root is known as the 'Golden Goddess'. It has been used for centuries as a naturally powerful way to nourish and support the body. Pick up these turmeric capsules to ward off those pesky winter colds.
Pukka Wholistic Tumeric Capsules – £15.95 – Holland & Barrett
Your skin in winter could also do with a boost of vitamin C to keep it looking energized and reduce redness. We love this Andalou Turmeric + C Enlighten Serum, which will give your skin a detox leaving it soft and bright.
Andalou Turmeric + C Enlighten Serum – £16.59 – Holland & Barrett
5. Switch up digital screens for a good old fashioned page-turner

Make a concerted effort to cut down your screen time, and instead, switch over to a guilt-free book binge instead. Not only do the benefits of reading boast improved sleep, better memory and a strengthened vocabulary  – there's nothing quite like the exhilaration you will feel when hooked on a good book.
The Binding by Bridget Collins – £8.99 – Waterstones
Waterstones Fiction Book of the Month for January 2020
'The Binding is truly a phenomenal, magical, all-consuming novel of the kind that only comes around once in a blue moon.' – Ella at Lewes Waterstones
For more inspiration for a happy and healthy 2020, head to our latest Pinterest board for what's new at Rams Walk.