News — Waitrose Launches Japan Menyu With 25% Off
Japan Menyu, a delicious Japanese inspired food range has launched at Waitrose, with a selection of starters and sides, main meals and vegetarian options that will tantalise your taste buds.
And the best part? There's 25% OFF Japan Menyu items in-store until the 24th October 2023.
Options include pillowy steamed buns with your choice of filling, including Slow Cooked Chilli BBQ Jackfruit, Teriyaki Pork Belly Slices and Chicken Karaage.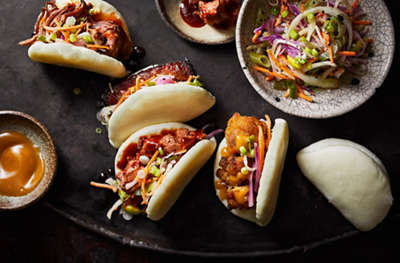 Also on offer is Tempura King Prawns, Katsu Curry Vegetable Steamed Buns and Prawn Gyoza with a soy & ginger dip, to name a few. Explore the full range in store.